Kris English, PhD
The University of Akron/NOAC
Whether we scan our bookshelves, review our folders, or – more likely – enter keywords in a search engine, we are likely to find the terms "family" and "hearing loss" almost exclusively associated with children and their parents. Interestingly, apart from a few exceptions (e.g., the National Council on Aging), adult patients with hearing loss are not immediately linked to the context of family. We have valuable information on the role of our adult patients' communication partners (e.g., Preminger & Lind, 2012), but it seems important to point out that family means far more than communication. Historically, family has also meant moral, financial, and logistical support, "a feeling of belonging … honesty, trust and unconditional love."
Perhaps audiology has paid little attention to what it means to serve adult patients in a family context because we assume it is a "given." However, some recent research indicates we should give this topic deeper consideration, and not take our practices for granted.
By "Family," We Mean …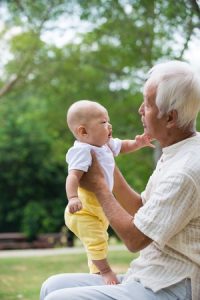 Families are universal in all cultures, but definitions vary widely. A simple, popular, and inclusive definition is "two or more people who consider and define themselves as a family." Another inclusive definition is "any group of intimates with a history and a future" (Ransom & Vandervoort, 1973). Biological and legal ties are traditional but not required. It is likely all readers know of someone who was "adopted" as a cousin or aunt or brother because of long-standing involvement and support that transcended simple friendship. To be "considered family" when not actually related is usually accepted as a high honor.
How Families Function Continue reading →