Kris English, PhD
The University of Akron/NOAC
We get so busy. We have much to accomplish in an appointment, slightly on auto-pilot but the conversation seems to be going well, and then …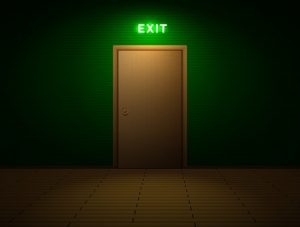 …the patient (or parent) breaks eye contact. She looks at the floor, or her hands, or the door (no mystery what that likely means), or at nothing in particular. Do we notice? If we notice, do we pause? Or do we keep talking and ignore the nonverbal cue?
Patient and parent interactions seem so routine, it is easy to overlook the underlying dynamics, although medicine has studied them for years (Finset, 2016).  A starting point for audiology is the consideration of eye contact – a simple concept but not much discussed in our literature.  So let's consider it now:
Question #1  How many times during an appointment does a patient or parent break eye contact? As a profession, we don't know. As professionals, we probably have never noticed.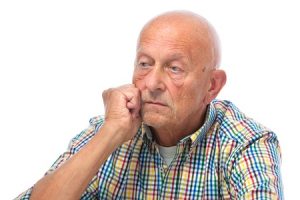 Question #2  Why do patients break eye contact? What does it mean when a patient looks away from our face, or withdraws from our joint attention on devices or forms? We can't be sure, but the patient is probably thinking about/feeling something new. Perhaps he is trying to process what we are saying. Perhaps a wave of emotion has interrupted his ability to concentrate. Perhaps our conversation triggered a memory, a doubt, a worry, a question, a regret, a recognition of embarrassing-but-real vanity (Kajimura & Nomura, 2016).
Question #3  What do we do when a patient or parent looks away?  As members of Western culture, our instinct is likely to keep talking, because we are socialized to move the conversation forward and avoid awkward silences. And yet as we do so, we must realize that (1) we are wasting effort because the patient is not listening, and (2) we are missing a potential opportunity to help. At this moment, something weighs on this person's mind and heart, and if allowed an extra moment, he may wish to share it. However, by forging ahead, we unwittingly violate a basic principle of patient-centered care. Continue reading →