(Recent comment by an AuD graduate who has been practicing for several years)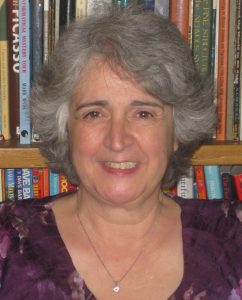 Judith Blumsack, PhD
Associate Professor Emerita
Auburn University
Those of us who teach counseling to Au.D. students can look to a variety of sources as we develop coursework. Descriptions of approaches used by professional counseling educators, colleagues in other health professions who are teaching counseling, and our own colleagues are available to us, and efficacy studies in audiology are beginning to appear (e.g. English & Archbold, 2014). During the time I taught counseling, I used a variety of learning activities. I have no efficacy research to report, but perhaps my experiences with these learning activities and my thoughts about them might be of interest to readers of this forum.
Inviting Visitors to the Class: Patients
One of the learning activities I used involved inviting patients to visit the class. Each semester, through networking, I located patients who would be willing to join the counseling class for our afternoon group meeting. I should mention that our class met once each week and was three hours long to avoid constraints imposed by the standard 55 minute class session. In scheduling patient visits each semester, I arranged for one of the visitors to be an adult with hearing loss and one visitor to be a parent of a child with hearing impairment. We began each session by briefly introducing ourselves individually and asking the visitors to then do the same. The visitors, though, would keep talking. They would tell us things they thought would be helpful for students to hear. These visits were all memorable, and sometimes they were very moving. The visitors understood that the purpose of their visit to our class was to create a situation where they would be the teacher while the student, with no white coat on, could truly be a student and not a student clinician. Students were encouraged to ask questions. The visitors knew that they could decline to answer a question if they wished, but it is notable that, without exception, the visitors seemed to welcome the opportunity to share their experiences. Here was a situation where listening and understanding was the very purpose of the encounter, not testing, not interpreting results, not making recommendations…….just listening. It was my hope that the students would learn not only about the specifics of that visitor's experience, but that they would see that patients have much to teach them.
Inviting Visitors to the Class: Professional Counselors