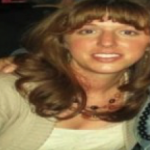 Devon Weist, AuD
Audiology Clinical Instructor, Externship Coordinator
The University of South Florida
As 2014 comes to a close, I find myself a little overwhelmed with the holiday bustle and those pesky year-end tasks we tend to put off until the last moment.  This past week, I woke up one morning with the intention of getting to my office early to finish grading exams and papers from my third year AuD students. I was anxious to get this task completed because I knew I had a full clinic schedule the following day. As I just finished grading my first couple exams, another clinical instructor popped into my office holding a very sad looking ITE aid.
The Best-Laid Plans
She explained that an older gentleman had just shown up at the front desk. He mentioned coming to our clinic in the past and appeared to not only be having difficulty hearing, but also seeing.  He thankfully was with his teenage grandson, but was clearly struggling with both senses we often take for granted.  He told my colleague he had broken off the switch and couldn't turn the hearing aid on.
My colleague normally works with cochlear implants, so she wanted to make sure she wasn't missing anything during her troubleshooting.  She and I checked the aid and discovered it was an old analog, trim pot hearing aid.  The brand and serial number were not legible, likely from years of use.
We also discovered this gentleman had not been into the clinic since 2000, so we no longer had his records.  We both grumbled to each other about the patient waiting until a few days before the Christmas holiday to seek help.  She then met with the older man and told him that due to the age of the hearing aid, it was unlikely it could be repaired and if it could, the cost would be significant due to the age.
He then began to tell her he would have to save up little by little to make the repair costs, and it would likely take him a great deal of time to save for a new hearing aid. As the conversation progressed my instincts and looming paperwork made me think at this point we couldn't do anything further and could schedule him for an appointment after the holidays to discuss financing and options.
Suddenly a Solution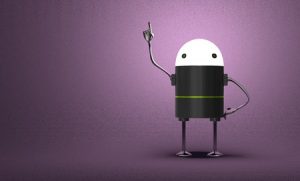 Just as it looked like he would be returning after the holidays, our audiology assistant reminded us of a donated hearing aid we had in the cabinet.   A few weeks back, the family of a patient who had recently passed away sent us the aid and a note asking to please donate the aid to someone in need.  My grinch-like tendencies quickly remembered the reason and responsibility we have to those who seek our services.
In short, we were able to fit the patient with a much newer, higher quality working hearing aid.  We also learned during the time we spent testing his hearing that his wife had passed away several months ago, his daughter and grandson recently began living with him, and he was battling the effects of diabetes which include the deterioration of his vision.  He was able to set up a payment plan for a new earmold and office visit fees, but more importantly left the clinic hearing, smiling, and for the first time in a long while able to carry on a conversation with his grandson.
While this unexpected patient didn't allow me to finish those grades like I had planned, he fortuitously reminded me of the value we serve to patients each and every day.  We each take an oath when we receive our white coats that states, "I will act to the benefit of those needing care, striving to see that none go untreated." (Steiger, Saccone, & Freeman, 2002).  If we had told the patient to come back after the holidays, we wouldn't really have honored this oath.
This Year and Every Year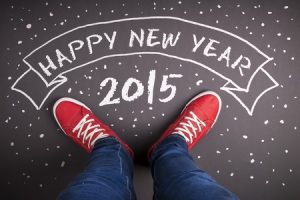 Our profession has long realized that the patient's encounter is the centerpiece for patient-centered care (American Academy of Audiology, 2004). Patient-centered care is not about making a sale or fitting patients into a neat and tidy schedule.  It means making a commitment to serving your patients' needs even when they don't have a "scheduled" appointment.
Experiencing the emotional joy that occurs when a patient is given the ability to hear is one of the main reasons we as audiologists love our profession.  It is also equally fulfilling to see family members' emotional joy when they are able to re-connect with a loved one who can now hear.  Seeing this gentleman and his grandson have a conversation together and the smile on both their faces more than makes up for spending an extra hour in my office grading papers.  It is important to remember that every patient has a story and a journey in regards to their hearing loss, and we as audiologists have a responsibility to provide them care that is patient-centered, no matter what day of the year it is!
References
American Academy of Audiology.  (2004).  Audiology: Scope of practice.  Available at  www.audiology.org/resources/documentlibrary/Pages/ScopeofPractice.aspx
Steiger J., Saccone P., & Freeman B. (2002).  A proposed doctoral oath for audiologists.  Audiology Today, 12(5), 12-14.