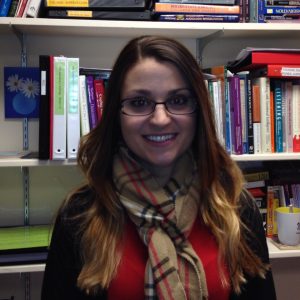 Nicolle Yopa, Class of 2015
Kent State University/NOAC
Last year I was presented with an ethical dilemma in clinic. The patient was a high functioning 21-year-old male with Down Syndrome ("John"), who had a bilateral mild-to-moderate mixed hearing loss. John was enrolled in college classes and was being evaluated as his hearing impairment was affecting his ability to follow along in large lecture halls. He was also about to move to campus and live independently, so it was more important than ever that his hearing impairment be treated.
John received much support and encouragement from his father to proceed with amplification. The father attended every appointment with John, including the hearing aid evaluation. We recommended RITE aids with custom molds, as John would likely have difficulty inserting a dome in his ears due to dexterity issues. The father agreed and chose to proceed with the fitting. The next day, the father called the clinic; when he discussed our recommendations with his wife, she requested we change the custom molds to an open dome for cosmetic reasons. My supervisor explained to him that we could fulfill that request, but John would have to display successful insertion of the hearing aids before we could let him leave with them. Privately, my supervisor worried that fitting John with domes would set him up for failure.
Worries Confirmed
Both John's mother and father accompanied him at the hearing aid fitting. This is when we learned that the family was not in complete agreement with our recommended plan to treatment. Unlike the previous appointment, John now wanted nothing to do with the hearing aids and even cried after experiencing difficulty with inserting the dome tips. Despite his difficulties, his mother opposed switching to custom molds. Her main concern was that the hearing aids could be seen from behind. This concern in turn became John's concern and he showed much discomfort in wearing them. His mother stood her ground when we wanted John to keep practicing. She told us that they were "educated people who could help John at home." For reasons unknown, family and audiologists were not sharing the same goal: to confirm that John could manage this task on his own.
The appointment was scheduled for an hour but John's mother cut us off at 30 minutes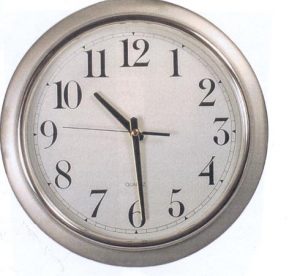 because John had class. We told her we had planned on an hour because many important things needed to be discussed; regardless, they opted to cut the appointment short so that John could make the last 20 minutes of class. My supervisor reluctantly agreed to let John leave with the hearing aids and have his parents practice with him at home.
As an educational clinic, we routinely video record the appointments so that we can critique ourselves later (with written patient permission, of course). When we later viewed this appointment, we learned that John had cried when we stepped out of the room and tossed the hearing aids on the table calling them "a total waste of time." On his way out, he was heard to comment to his mother that he was taking them off before class.
Predictably, Things Got Worse
At the two-week follow-up appointment, John had two dead batteries in the hearing aids and the pack of extra batteries had not been opened. He still demonstrated much difficulty with insertion and admitted to not wearing the hearing aids. I had an opportunity to ask him about how he was feeling about everything. He had a hard time explaining his feelings, but in a roundabout way, he said he was uncomfortable wearing them because of what other people may think. I attempted counseling John on this matter, providing support and encouragement. Only his father accompanied John at this appointment, and he also provided positive encouragement and support. By the end of the appointment, John had a spark of motivation and said he wanted to give it another try, and another follow-up was scheduled for two weeks.
Only three days later, the father returned the hearing aids to the clinic and said that "John just was not ready."  Upon reflection, it seems fair to say that John was only as ready as his mother could be. Just as predicted by family systems theory (Seligman & Darling, 2009), the emotional state of one family member affects all family members; in our situation, mother's objections became John's objections, but we were caught off guard and never got to the heart of it all.
Could We Have Obtained a More Family-Centered Outcome?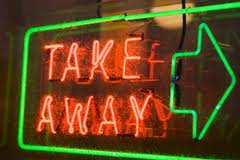 A take-home lesson that will stick with me is this: if a parent is not attending appointments, I need to ask myself why?  Is this absence meaningful? The reason could be as simple as a scheduling conflict, but it could also indicate avoidance or inner turmoil. We didn't know and we didn't ask. Parenting does not become worry-free when a child becomes a young adult. We should not be surprised if a parent seems upset about her child taking steps towards independence. It is not unusual for a parent to be concerned about a child's appearance and other people's perceptions. Mother's request to change the hearing aid style for cosmetic reasons was an indicator of potential conflict; we could have called her and asked to talk more about her concerns before the next appointment. We could have developed a shared goal on how to manage hearing aid insertion over time with family support, rather than insisting that John be successful before taking the hearing aids home.
These are the kinds of questions that keep us family-centered and patient-centered. I have learned a lot from this situation and feel I will be better prepared if something like this happens again.
Reference
Seligman, M., & Darling, R.B. (2009). Ordinary families, special children: A systems approach to childhood disability. New York: Guildford Press.