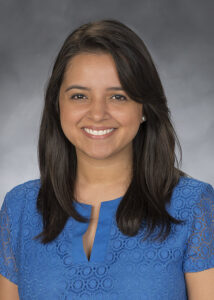 Laura Gaeta, PhD
Assistant Professor
California State University, Sacramento
What does graduate education in audiology look like in 2022? In addition to changes within our profession, changes in our society have been in the news as well as our classrooms and clinics, particularly about diversity, equity, and inclusion (DEI). We have discussed racism, gender and sexual orientation, and stereotypes with students and colleagues, but how do we continue the conversation by including it in our curricula? How do we make it an intentional part of our coursework and clinical practica, rather than an ad hoc conversation?
Academic and clinical faculty are tasked with identifying how, where, and when topics related to diversity are covered in the curriculum, as well as how students will demonstrate competence in these areas through their courses and clinical practica.
A Pilot Seminar for First Years
As we begin 2022 and pivot back to in-person instruction, we plan to increase our attention to DEI issues with a new one-credit seminar for 1st Year AuD students. Below is a course outline that combines introductory counseling skills, rehab concerns, and instruction and experience related to care for patients with diverse backgrounds. (Note: Instructors may seek to invite or co-teach the course with faculty from a related health profession, including allied health fields, psychology, or a second language program, e.g., ESL or linguistics departments.)
---
Course – Clinical Methods: Communicating with Patients (1 cr, 50 min/week)
Examples of learning outcomes:
Describe strategies to facilitate the shared decision-making process.
Evaluate clinical scenarios for appropriate use of interpreters.
Use clinical, ethical, and legal guidelines for the provision of culturally- and linguistically-appropriate services.
Establish appropriate assessment and rehabilitative approaches and procedures for non-English speaking populations.
| | |
| --- | --- |
| Class # | Topics |
| 1 | Attitudes towards communication in clinic. Discuss concerns centered around communication as students enter clinic for the first time. Ask students to provide suggestions on how to address these concerns. |
| 2, 3 | Communication basics. How to introduce oneself, make eye contact, arrange seating in the clinic. Verbal, non-verbal behaviors: clear speech, tone, posture, facial expressions, especially when providers and patients are wearing masks during COVID-19 pandemic. |
| 4 | Listening. Students complete an inventory of their communication style and listening. Consider questions such as, "What kinds of people do I relate to the most/least?" or "Do I bring issues from my personal life into my educational/professional work?" |
| 5 | Emotional responses to hearing loss. How to ask questions to facilitate discussion, build rapport with patients. Attend to what patient is saying, especially psychosocially and/or emotionally, instead of solely focusing on technology aspects. |
| 6, 7, 8 | Age differences. Considerations for children, adolescents, adults of all ages; generational differences; families. Discuss age differences (in any direction) between student and supervisor; contrast communication behaviors between student and patients of varying ages. |
| 9 | Patient advocacy. Audiologist as advocate, supporting patients to acknowledge their hearing loss, seeking help as needed. Compare audiologist's duties to patient expectations. |
| 10 | Cultural and linguistic diversity. Ethical, legal topics related to diversity, including race and ethnicity, gender, sexual orientation, religion, age, etc. |
| 11 | Diverse populations. What practices are inclusive, create a welcoming clinical environment? (E.g, asking for preferred name and/or pronouns on intake forms; being mindful of student dress codes) |
| 12 | Assessment/rehab with diverse populations. Legal requirements, audiologists' scope of practice documents. How to interact, modify appointments for diverse populations. Avoid generalizations and stereotypes of cultures, genders, generations, disabilities, etc. |
| 13, 14 | Difficult situations. Role play scenarios related to microaggressions among students, patients, supervisors. Present guidelines for reporting these behaviors, how they will be addressed in a timely/sensitive manner. |
Conclusion
This one-credit course outline is only one example of a way to introduce communication and counseling skills early in an Au.D. program. These topics, along with hands-on practice in class, can help students translate concepts and beginning skills into practice. The topics covered here reflect some issues that deserve greater attention, and by creating a safe place for students to discuss, share, and reflect, we can hopefully graduate students who are even more patient-centered, inclusive, and prepared for clinical practice and our profession.