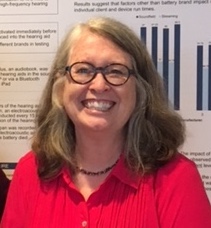 Kris English, PhD
Professor Emeritus, Audiology
The University of Akron
(Originally published in Hear It! Newsletter #4, International Association of Communication Sciences and Disorders, Aug 2021. At the time of this posting, more than 3.6 million Ukrainian citizens had crossed their borders seeking safety.)
The World Health Organization (2019) estimates that 14% of the world's population (one billion people) are "on the move" from their countries of origin. Approximately half are refugees fleeing persecution, dangerous governments, or physical danger; others are immigrants crossing international borders to find work or unite with family, among other reasons (United Nations, 2016).
Once refugees and immigrants are temporarily or permanently resettled, their engagement with local healthcare systems can be problematic, since cultural belief systems about wellness, illness, preventive and curative care, and attitudes about healthcare providers vary widely (Murray & Skull, 2004). Optimally, healthcare systems engage cultural liaisons and interpreters to help clinicians manage appointment logistics.
Providing Care From a "Not-Knowing"  Stance
To support trust-building during patient encounters, audiologists might consider an approach used in the field of social work called a "not-knowing stance" or a learner's attitude (DeFehr et al., 2012). By assuming a "not-knowing stance," we consciously put aside any distracting assumptions and stereotypes and ask our patients to teach us about their situation. This approach has much in common with person-centeredness and narrative medicine (Charon et al., 2017) while also striving for cross-cultural understanding.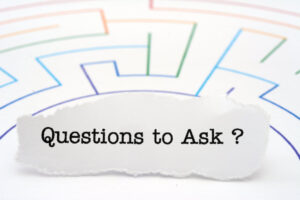 Examples of modeling a "not-knowing stance" (adapted from Annamalai, 2014) include these invitations to a learning conversation:
Do you have thoughts about the cause of your symptoms?
Have you tried any remedies?
What kind of help do you seek?
Are traditional healers part of your culture?
If we have recommendations, would you want to consult with elders or family?
Would you feel comfortable working as partners in decision-making?
What should I know about your culture that would help me help you?
In addition to the verbal conversation, the "not-knowing stance" also requires attention to nonverbal communication behaviors, including comfort levels with touch, personal space, and eye contact.
Watch for Instinctive "I Know How You Feel"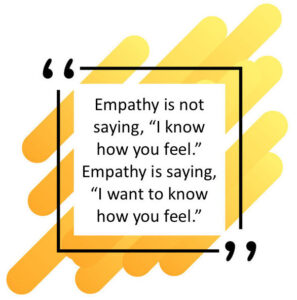 Importantly, anathema to a "not-knowing stance" is the almost instinctive response, "I know how you feel." Bearing in mind that the patient's history likely includes trauma, migration stressors, and resettlement difficulties, it's not only unlikely the audiologist knows how the patient feels, but the response also belies a learning attitude.
Putting aside our assumptions and stereotypes is easier said than done. As we attempt the "not-knowing stance" with culturally different patients, we simultaneously need to evaluate what we do know about our own cultural self-awareness. What are our personal biases, and how can we manage them?  The goal of developing cultural competence has been expanded to include cultural humility, which positions us as participants in a growth process with no end point (English, 2020). Like our patients, we too have much to learn.
---
References
Annamalai, A. (Ed.) (2014). Refugee health care: An essential medical guide. NY: Springer. DOI 10.1007/978-1-4939-0271-2.
Charon, R. et al. (2017). The principles and practice of narrative medicine. Oxford, England: Oxford Press.
English, K. (2020). Counseling with cultural humility: An introduction (Part 1 of 4).
DeFehr, J., et al. (2012). "Not-knowing" and "assumption" in Canadian social services for refugees and immigrants: A conversational inquiry into practitioner stance. International Journal of Collaborative Practices, 3(1), 75-88.
Murray, S.B., & Skull, S.A. (2005). Hurdles to health: Immigrant and refugee health care in Australia. Australian Health Review, 29(1), 25-29.
United Nations. (2016). "Refugees" and "migrants:" Frequently asked questions.
World Health Organization. (2019). Promoting the health of refugees and migrants: Draft global action plan, 2019-2023.